If you're using custom menus in WordPress, you may have run into a time when you wanted a menu item to open in a new window or tab instead of the current one. In recent versions of WordPress, various options in the admin screens are hidden in a panel called Screen Options. The target of a menu link is just such a hidden option. To turn it, and some others, on do the following:
Click on Menus in the Appearance section.
Near the top-right of the Menus page, click on Screen Options and check the box labelled Link Target under the Show advanced menu properties heading as shown below.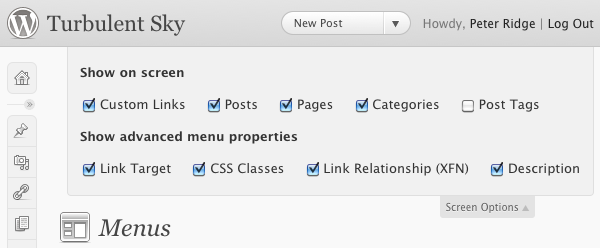 After enabling the option, the options available for each type of menu item will now contain a drop down list called Link Target where you can select whether the menu opens in the current window/tab or a new one.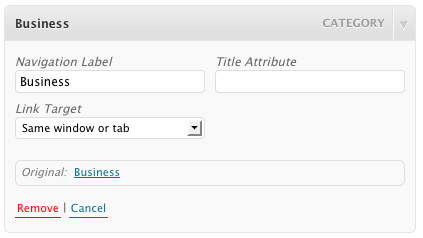 The Screen Options panel has additional options that can be enabled. Explore the Screen Options panel in other areas of the WordPress admin interface for more hidden capabilities.